Halftone Disco

[08]

#001 in the Balvi Collaboration Series

Designed in collaboration with study participant Alex Scola.
Inspired by Pop Art style and the work of Rauschenberg. Features constructivist style ray patterns and Pop art halftone patterns. Color palette in pearlescent gold, magenta, teal and iridescent pink on a background of satin black. Typography and phrases provided from participant's wardrobe. Harness is enhanced with layer of iridescent pink. Harness straps replaced with 10mm teal and reinforced in teal thread.



12–09–2023

Scarlet River

[03]

This design takes inspiration from historical Japanese lacquerware design. The facepiece features flowing water patterns accented by red crystal embellishments. The filter covers are accented with line art of mountains with a spread of red crystals across the top, cherry blossoms. and an outer border of seigaiha waves along the curve.

31–08–2022

Misty Skies

[04]

A design to evoke peaceful cloudy skies, inspired by a textile pattern from Angelic Pretty Japan. This was the first project to test creating an ombre and creating cloud illustrations. Soft clouds drift across a background sky of lavender, coral pink, sunset yellow, and mint. Accented with silver and gold metallic ring patterns, stylized star patterns, iridescent and mint green reflective crystals on the filter covers as well as the head strap.

As seen modeled by Jasmine @pastelpazz
24–09–2024

Optic Dazzle

[07]

Design incorporates red-blue gradients and dense black and white patterns, inspired by the artwork of Felipe Pantone

Commission for Anastasia, Aug 2022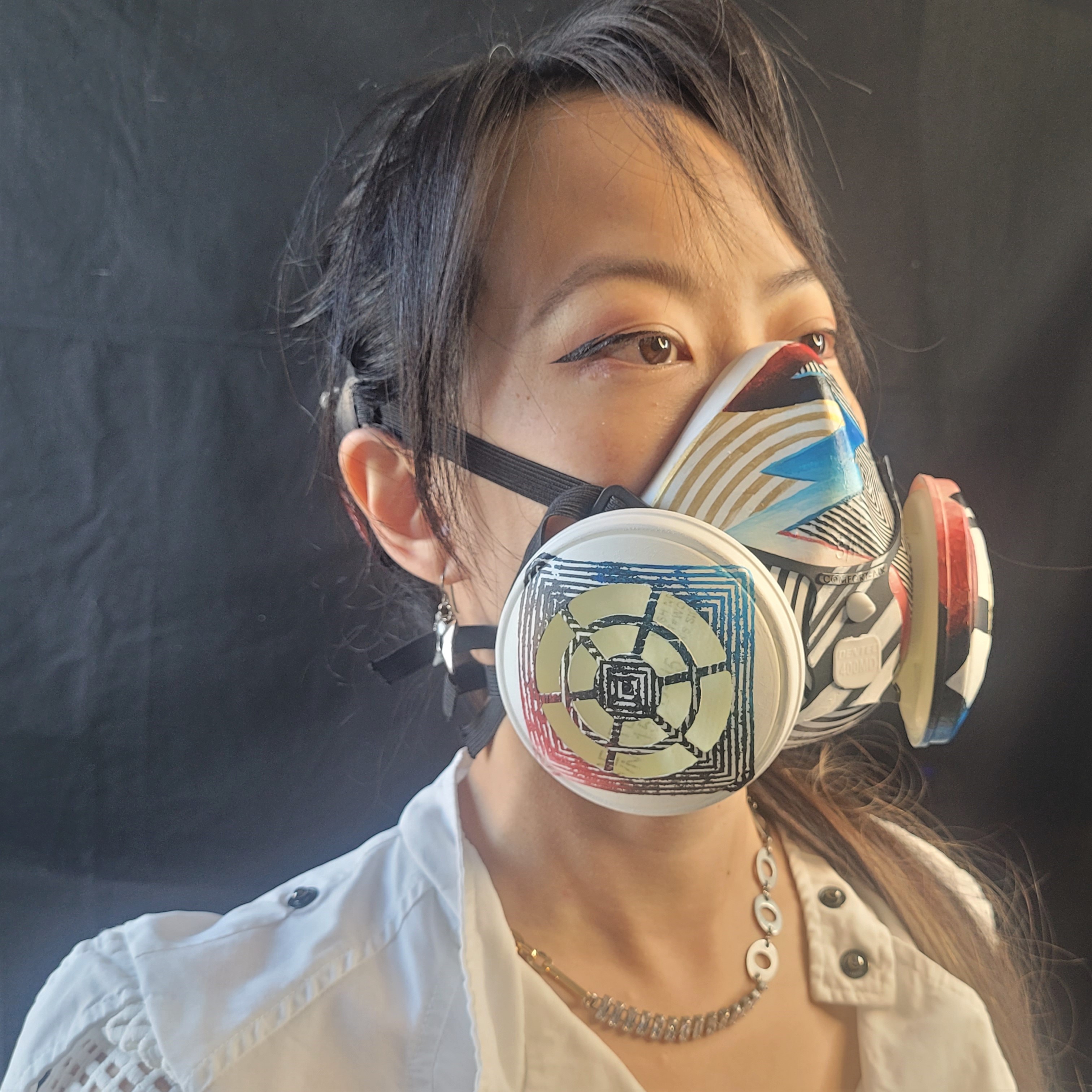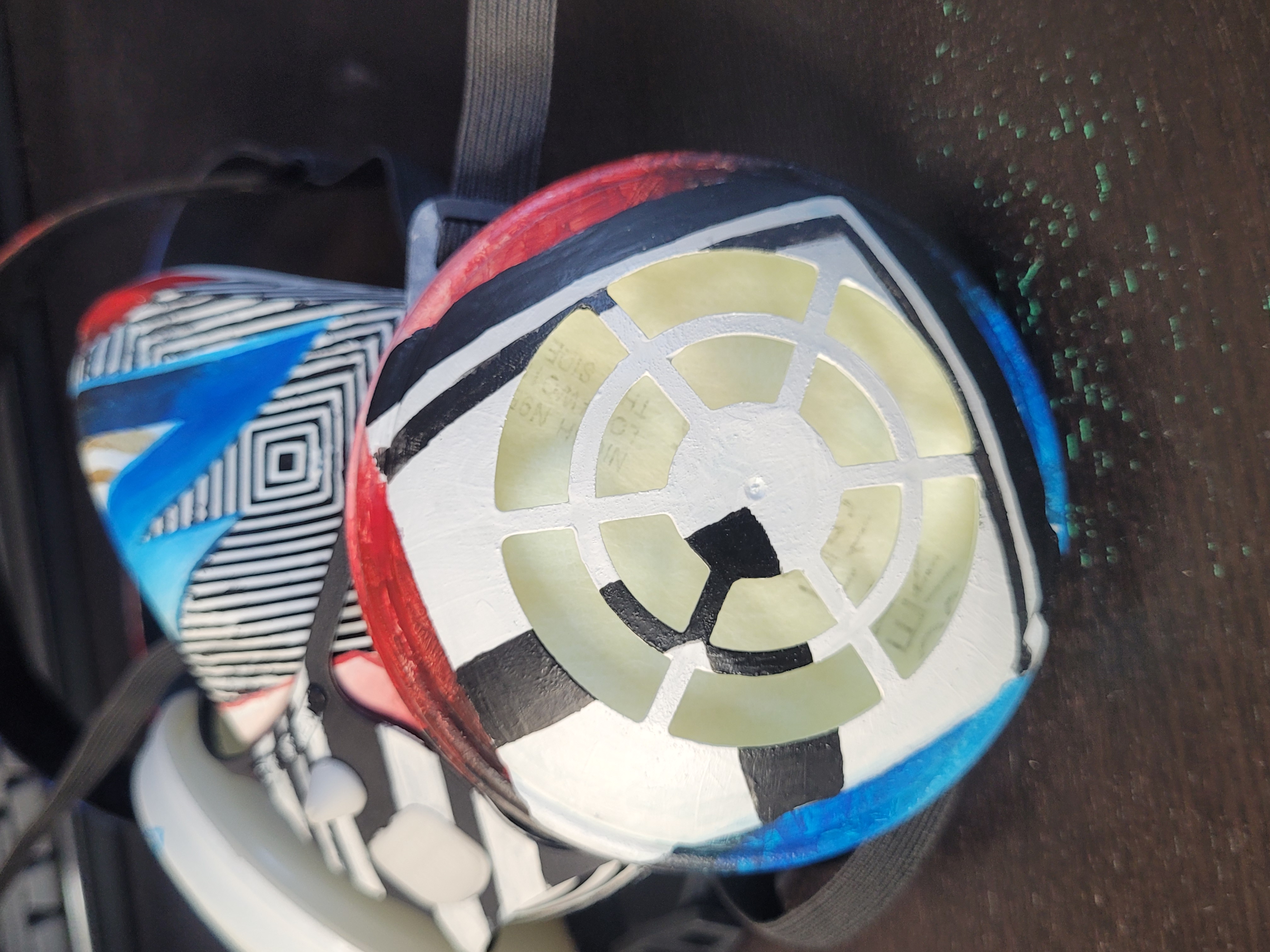 24–09–2024

Celestial Odyssey

[06]

Design features the eight pointed star of a compass rose and galaxy diagrams to evoke navigational elements of the seafaring age along with the intrigue of looking into the cosmos.

Commission for Leta, Aug 2022
24–09–2024